Accommodation
Beauty
Cottages
Exclusive Offers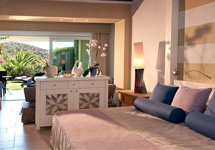 Chia Laguna Hotels
---
With its 3 hotels and exclusive Oasis Space, the Chia Laguna Resort offers a fantastic range of accommodation for all the family.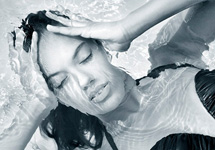 Chia Laguna Spa
---
Let the Chia Laguna Resort's Spa pamper on your fabulous Chia Laguna holiday.

Chia Laguna Cottages
---
The Hotel Chia Village hotel cottages, are ideal for a fabulous family Chia Laguna beach holiday at one of the best resorts in Sardinia.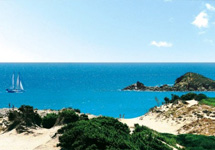 Chia Laguna Discounts
---
Free Child Places & Adult discounts on selected dates at the Chia Laguna Resort
CHIA LAGUNA RESORT
Located in Southern Sardinia, the Chia Laguna Resort offers an unforgettably Sardinian beach holiday. The Chia Laguna Resorts offers one of the most unspoilt and natural sceneries in Sardinia, with glorious sandy beaches.
The Chia Laguna Resort offers a range of accommodation including the family friendly 'Chia Laguna Village' which comprises of a cluster of cottages and the fabulous five star 'Hotel Laguna'. The spacious guest rooms at the Hotel Laguna are perfect for couples and rooms have views over the sea and the lagoon of Chia which hosts the pink flamingos
The Chia Laguna Resort offers super accommodation, relaxation, entertainment, sport and wellness. Chia Laguna is quite simply one of the best beach resorts in Sardinia with a gorgeous hotel location.
New for this year Pro Days Football Academy with Premier League stars James Beattie , Andrew Johnson & Bobby Zamora.
CHIA LAGUNA RESORT FACILITIES
The Chia Laguna Resort offers a range of facilities within this perfect Sardinian family beach holiday resort. Chia Laguna Resort offers clients 4 swimming pools, five bars and 7 restaurants serving various speciality cuisines. The Chia Laguna Resort also offers a wide range of sports facilities including a five-a-side football pitch, tennis courts, 18-hole pitch and putt, gymnasium and a beauty centre.
CHIA LAGUNA RESORT SPECIALISTS
This website which is dedicated to the Chia Laguna Resort and is run by Design Holidays. Design Holidays are a Chia Laguna Resort specialists and a preferred travel partner for the Chia Laguna resort. This means that we are able to offer Chia Laguna Resort holidays at the best prices guaranteed.
BOOK YOUR CHIA LAGUNA HOLIDAY
To book your Chia Laguna Resort Holiday or to talk to one of our dedicated Chia Laguna booking team then then call 01444 87 22 00. Please browse this website if you wish to find out more about the Chia Laguna Resort.
---