ACTIVITIES
Spectacular Spa
Championship Golf Course
FOOD & DRINK
Top-Class Restaurants
Relaxing Cocktail Bars
FACILITIES
Modern Luxury Hotel
Stunning Golf Suites
CHIA LAGUNA RESORT
Located in Southern Sardinia, the Chia Laguna Resort offers an unforgettably Sardinian beach holiday. The Chia Laguna Resorts offers one of the most unspoilt and natural sceneries in Sardinia, with glorious sandy beaches.
An Outstanding resort in Cagliari's Chia Bay
For increasingly discerning and well-travelled guests that simply desire more from their annual summer holiday, Chia Laguna still manages to amaze and inspire all their visitors. With luxury facilities offered within dense, dramatic landscapes, Chia Laguna epitomises the deeply vivid Mediterranean island of Sardinia. Chia Laguna is located in the Southern Sardinian, "Cagliari" province, this geographical tip proving to be the most popular area of the island; its wild stretches of unspoilt coast lines, superb sub-tropical climate and white sands just a short flight away from anywhere else in Europe. The transport links are most efficient this side of the island, with Chia Laguna's piece of heaven in relative close proximity to the airport, a mere 40 minutes away.
CHIA LAGUNA RESORT
SPECIALISTS
This website which is dedicated to the Chia Laguna Resort and is run by Design Holidays. Design Holidays are a Chia Laguna Resort specialists and a preferred travel partner for the Chia Laguna resort. This means that we are able to offer Chia Laguna Resort holidays at the best prices guaranteed.
BOOK YOUR CHIA LAGUNA HOLIDAY
To book your Chia Laguna Resort Holiday or to talk to one of our dedicated Chia Laguna booking team then then call 01444 87 22 00.
Fall in Love with Sardinia
Sardinia is the second largest island in the Mediterranean Sea, after Sicily, and with 1149 miles of dramatic coastline, its hot mediterranean climate, white sands, and close proximity to the rest of Europe make it a superb holiday destination, whilst protected as a place of outstanding natural beauty.
The ancient geo-formations of exposed rocky cliffs, caves and coves are made of granite, schist, basalt, sandstone and dolom. There are numerous stretches of straight beaches interspersed with fjord-like inlets and headlands. The mountain range beyond the Chia coast is named Sette Frattelli, and the highest peak, Punta La Marmora lies within the island's central mountain range, the Gennargentu.
The captivating Island of Sardinia has long enticed sun-worshipping, broadly European clientele to its stunning coastlines. Forte Village resort resides sympathetically within the simply stunning, unspoilt coastline of Southern Sardinia, in the capital Province of Cagliari. Less than one hour from the airport, each of the resort's accommodation options harbour their very own private beach. The white sands of Forte Village and the surrounding coastline are heralded as amongst the very best in the world. The sanctuary of the Forte Village resort manages to harness an abundance of facilities with a level of exclusivity and eminent luxury that is only matched by the location; a sub-tropical slice of heaven on Earth.
Fall Head over Heels for the Beach
Just 700km away lie Chia Bay and stretches of idyllic beaches and vivid, flamingo filled lagoons. Chia Laguna Resort's private beaches are unsurpassed, with geological points of interest apparent in the ancient rock formations, and the resort's panoramic terraces look out over a lagoon full of pink flamingoes, an awesome sight to behold as the sun sets for another heavenly surreal day.
With numerous caves and coves and perfectly formed fjords perfect for snorkelers and diving fanatics, Chia Laguna has its own diving school, and can teach and/or provide the underwater explorer with all they might need to see and swim with the island's variety of sea-life.
CHIA LAGUNA – THE RESORT
The Chia Laguna resort was awarded the Mediterranean's Leading Family Resort. With incredibly high levels of competition in the luxury resort industry, winning this in 2014 remains a huge accolade in European tourism.
Particular emphasis for the discerning guest who enjoy sports and fitness may see their perfect vacation realised with use of our gymnasium, tennis courts, 18-hole pitch and putt course, and for wellness, a spa and beauty centre is situated on site with both traditional Sardinian and conventional treatments available. For families with children or teenagers and corporate parties, there are activities and clubs aplenty; sports upon both land and sea, horse riding, cycling, scuba diving, tennis, jet skiing and Kayaking.
FIND OUT MORE ABOUT THE
NEARBY AREA
Chia Laguna provides a perfect base in Southern Sardinia to hire a car for your stay. Great deals can be found online with a little research however our staff at the Chia Laguna resort can readily organise a shuttle to local places if interest, taxis or hire car for exploration days.
Is Cannoneris Park (7 km)
27-hole Is Molas Golf Course (15 km)
Roman remains at Nora (15 km)
Monte Arcosu Oasis (55 km)
Barumini Nuraghe (100 km)
Phoenician ruins at Tharros (120 km)
Whether for a couple of days or an entire trip, the wildlife, caves, ancient remain and incredible beaches provide an endless tome  explore, educate and inspire families with children or couples with a sense of adventure!
Chia Laguna Resort 

Facilities
The Chia Laguna Resort offers a range of facilities within this perfect Sardinian family beach holiday resort. Chia Laguna Resort offers clients 4 swimming pools, five bars and 7 restaurants serving various speciality cuisines. The Chia Laguna Resort also offers a wide range of sports facilities including a five-a-side football pitch, tennis courts, 18-hole pitch and putt, gymnasium and a beauty centre.
The Rooms
Accommodation at Chia Laguna is chic and functional, with the option of two stunning hotels or a family orientated cottage in the Chia Village area. As with all Design Holiday resorts, the aim to tailor one's holiday to the highest degree of individuality by perfectionist staff is quite typical. No detail is overlooked, and the aim to provide a high calibre of comfort to make all guests feel at ease is paramount.
Hotel Oasi – The exclusive, 34-room Hotel Oasi is the newest addition to the complex, again offering a plush range of super modern, suite-like accommodation, with superior and garden rooms available. The hotels have their own exclusive swimming pool with distinctive waterfall feature and this serene part of the Chia Laguna resort is available only to Hotel Oasi's guests.
Hotel Baia –  This stunning, new hotel is pure unsurpassed modern luxury. The minimalist, pure white interiors compliment the nature inspired woods and wickers, glass and ceramic pops of colour in fantastic comfort with views of the lagoon beyond.
Chia Village – Child Friendly, brightly decorated with mosaic tiling and colour pop interiors, the Chia Village is made up of cottages, many with garden rooms and are located within moments to the main restaurants, mini clubs, with the vivacious Piazza deli Ulivri hosting the resort's main evening entertainment area. Chia Laguna's village also provides a child-friendly shuttle train to the resort's private white sand beaches.
Cottages at Chia Laguna vary in size, from classic balcony apartments to two-storey mezzanines and family rooms, with options either with a garden with the option of interconnecting rooms, perfect for families of four. The superior and garden rooms easily accommodate a couple with a third person, infant or child, and our partners at Design Holidays make it easy to book to your exact requirements.
Chia Laguna Dining
Finally, the La Pergola Restaurant has also completely changed its looks after undergoing a detailed renovation. With all Chia Laguna's accommodation options inclusive of half-board dining around the 9 fantastic restaurants.
* The opening of some food and beverage outlets can be limited according to the season.
WE HAVE A WIDE RANGE OF
SPORTS FACILITIES
Chia Laguna's tranquil private beaches are simply stunning, however for the more active, sports-loving guests, the alluring array of endless high quality sports facilities will tempt all sports lovers – whether it's a casual team match before high sun, to professional athletes taking a well earned break. Our Spa also offers sports massage, concentrating on problem areas and points of bodily tension.
Tennis courts
Fitness centre
Golf course
Games room
Table tennis
Windsurfing
Bicycle rental
Canoeing
Cycling
Diving
Horse riding
Snorkelling
Water sport facilities
Check Out Our World Class Spa
Highly experienced staff pamper the guests at Chia Laguna with an unbelievable range of treatments including:
Incredible views out to the beguilingly beautiful Chia Bay from our panoramic terrace make your Spa-days ones to cherish.
Professional Golf Course
All guests at Chia Laguna can book discounted Golf at the nearby Molas Golf Club, or our experts at Design Holidays can book this in to your initial package.
Tuition is offered, too, for all abilities.
With 27 Holes of golfing at a golden standard, and less than 15 km away, the Molas Club has been a former venue of the Italian Open, with the best, simply unforgettable, panoramic views of the surrounding seas.
The Kids – Memories to Last a Lifetime
The provision for children and teens are as highly organised and vibrant as the rest of our facilities. The emphasis on entertaining all the family is our aim, to make your stay as as close to perfect that reality can become. The stunning, idyllic surroundings, providing a simply magical atmosphere, no matter the amenity, activity, bedroom, bar or restaurant.
The Piazza is home to the children's mini club, along with a children's restaurant and pool, especially for them. With British Premier League stars, Andrew Johnson, Bobby Zamora and James Beattie coaching young, football mad hopefuls throughout the summer, young footballing hopefuls can also enrol upon Chia Laguna's Pro Days Football Academy.
Chia Bay – Beaches
Chia Laguna is home to some stunning beaches, and this area of coastline has been voted amongst the most picture-perfect in the world. These white sands and turquoise waters are usually associated with longer, more exotic locations, yet Sardinia is only a short-haul, 2.5 hour flight from the UK.
A mere 6km away is the small Sardinian town of Domus de Maria, and dense local forests remain unspoiled, untouched and teeming with rare wildlife. Legmabiente awarded with 5 Blue Sails to acknowledge its pristine, clean beaches, waters and clear respect for the nearby environment.
Chia is home to the Basso Sulcis National Park, protecting the wild deer and boar, also boasting a natural breeding habitat for the rare Golden Eagle. With the novelty of bright pink flamingoes flourishing on the lagoon itself, the area is bursting with inspiring surroundings.
Corporate Facilities
Chia Laguna is fully equipped and welcomes business and corporate event, meetings and team-building weeks.
Chia Laguna also offers state-of-the-art corporate facilities to host events.
Recently refurbished, the Chia Conference and Exhibition Centre can cater for up to 830-950 delegates at any one time, and the use of any of the restaurants and spaces can be arranged for any special dinner or hosting event.
Chia Laguna also offers state of the art corporate facilities to host events for businesses. Recently refurbished, the Chia Conference and Exhibition Centre can cater for up to 950 delegates at any one time, and the use of any of the restaurants and spaces can be arranged for any special dinner or hosting any type of event.
For more information on corporate party provision at Design Holidays, please email corporate@designholidays.co.uk
The Rates
Rates for each Hotel option are listed separately, depending on room option, (Garden/Deluxe/Superior) or Cottages (2/3 Bedroom, Garden or Penthouse) in our purpose designed Village. Most quotes are based on a minimum of seven nights stay in each Hotel depending on availability.
Rates for each Hotel option are listed separately, depending on type of room, ('Garden'/'Deluxe'/'Superior', etc) or Cottages (2/3 Bedroom, 'Garden' or 'Penthouse') in our purpose-designed Village.
Please call Design Holidays for our Academy Spaces for Pro Days Football, Spa Programmes and Details on Bookable  Excursions and/or local Car Hire.
With such a wide range of accommodation options, Forte Village has many great offers to suit our luxury-seeking clientele.
The Offers
Please call our partners at Design Holidays for our latest, unbeaten offers.
Special offers to the Chia Laguna Resort include Half Board & Accommodation.
Free child places Plus 15% early booking discount on selected dates. Prices from £2824 per family of 4 to include half board in a bungalow. Call our informative experts at Design Holidays on 01444 87 22 00 for our Family Packages
Chia Laguna also rewards returning guests with €300 resort credit.
For more detail and to request a quote call our Design Holiday Partners who promise to match any price found elsewhere. They will also find you the best deal for holidays that entail extra tuition or spa programmes.
Please call Design Holidays for tailored advice on 01444 87 22 00.
Book Your Pine Cliffs Resort Holiday
To book or to talk to one of our dedicated luxury family holiday booking team then call 01444 87 2200. Please browse our website if you wish to find out more about our resort.
OUR ADDRESS
Design House
Stairbridge Court
Stairbridge Lane
Bolney, West Sussex
RH17 5PA
TELEPHONE
+44 (0) 1444 87 22 00
EMAIL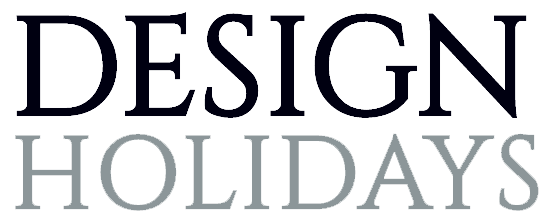 Air Travel
The airports of Sardinia operate links with Austria, Belgium, Finland, France, Germany, Italy, UK, the Czech Republic, Spain, Israel, Luxembourg, Portugal, Russia and Switzerland.
Cagliari city is the nearest airport link, 58 km from Chia Laguna. Depending on your mode of transport, transfer times may vary:
Bus
Buses are available throughout the day. Bus  number 129 takes approx 90 mins but is only 2€.
Taxi
Private Taxi's from the Airport cost around 100€ and under an hour away.
Car Hire
Expedia.com quotes Cagliari airport/4 days car hire from approx. £100 upwards. Alternatively ask our experts at Design Holidays to arrange a hire car if required; fuel costs sit between 6-9€ from Cagliari Airport to Chia Laguna.
Train
There is a new, 24 hour train station linking to Cagliari city Centre to Elmas Airport costing 1.3€
Chia Laguna Distances (KM)
Checking In
Chia Laguna has partnered with Design Holidays to tailor your holiday to exemplary standards – The emphasis upon entertaining all the family is our aim, to make your stay as as close to perfect that reality can be. The stunning, idyllic surroundings are simply captivating, no matter the amenity, activity, bedroom, bar or restaurant.
Contact the experts to reserve your place on the Pro Days Football academy, or phone us to help plan a dazzling exodus as activity-packed or as tranquil as you wish. Quite simply, the Chia Laguna resort in Cagliari, Sardinia, should be the trip of a lifetime, and our experts are only a phone call away from making your holiday dreams a vivid  reality.
To find out about the plethora of deals available and to discuss your exact specifications please call our experts about Chia Laguna at Design Holidays on 01444 87 22 00.
Leaving Us
Check out is usually at 11am however we can work around your flights – just let us know your requirements on check-out day.
[show-testimonials orderby='menu_order' order='ASC' layout='grid' options='theme:speech,info-position:info-above,text-alignment:center,columns:2,filter:none,rating:on,quote-content:short,charlimit:500,charlimitextra: (…),display-image:on,image-size:ttshowcase_small,image-shape:circle,image-effect:none,image-link:on']
Home Staging